asemery

Site Admin

Joined: 26 Apr 2008
Posts: 710


Location: Pennsylvania USA
This is a five cord sinnet. Five cords - ten ends
To get the twist effect - The cord in the lower left goes up to A and the cord in the uppper right comes down parallel to it (on the left) down to B. Then do the over under weaves with the east-west cords. Repeat until finished.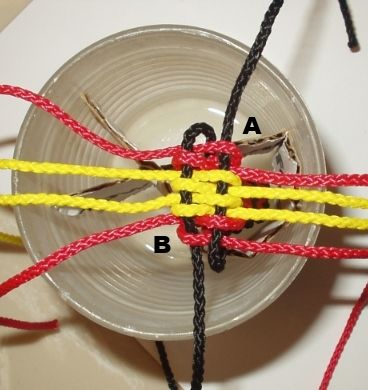 I finished the ID pull with a Matthew Walker Knot